For sale / rental
Contact us for your new building projects.                                                                                                                                                                                                                                                        We are able to offer you all kind of life/rescue boat systems.
We have a fully equipped Solas/MED rescueboat (25hp outboard) available which we can deliver 24/7 to any location. Furthermore we offer several SOLAS/MED outboard engines for rental purposes. This includes freshly filled gasoline tank(s), etc.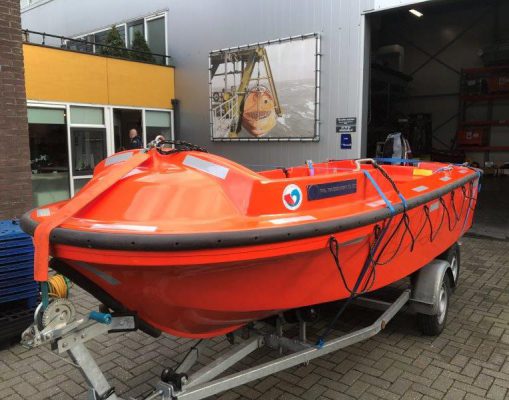 Free Fall Lifeboats.
Used / Complete revision upon request.
Type: Hatecke GFF 4,9M.    Year 2007. 10 persons. Cargo version.
Type: Hatecke GFF 5,5C17. Year 2009. 22 persons. Cargo version. SOLD